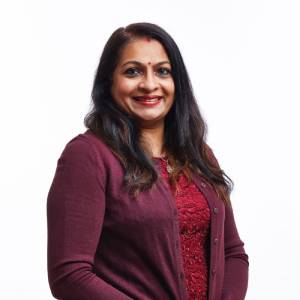 ✔ Registration Verified
Dr Shanthi Ratnam
MBBS (IND) , MRCP (UK) , Fellow of the Joint Faculty of Intensive Care Medicine Australia New Zealand (FJFICM) , Fellow of College of Intensive Care Medicine Australia New Zealand (FCICM) , AM (MAL)
22 Years Experience
+603-62871339
Specialization
Internal Medicine (General Medicine) Specialist
More Info
Intensive Care Specialist
More Info
Education
MBBS (IND) , MRCP (UK) , Fellow of the Joint Faculty of Intensive Care Medicine Australia New Zealand (FJFICM) , Fellow of College of Intensive Care Medicine Australia New Zealand (FCICM) , AM (MAL)
Languages
English
Bahasa Malaysia
Mandarin
Cantonese
Tamil
Medical Registry
Malaysia Medical Council: 35589
National Specialist Register: 125557
About Doctor
Dr Shanthi is currently practising as a Consultant Physician & Intensivist in Thomson Hospital Kota Damansara. She graduated from India and obtained her specialist degree in UK and her Intensive Care Medicine subspeciality in Australia and trained in Basic and Advance Echocardiography in ICU. She is the only Physician Intensivist in Malaysia with a Fellowship of Intensive Care from Australia. She was instrumental in setting up the MOH Sg Buloh hospital to a capacity of 42 beds (biggest ICU in Malaysia). She is the secretary of the Malaysian Society of Intensive Care and sits in the National Specialist Registry accreditation Board to accredit intensivist in Malaysia. She has sat in several clinical practical guideliness on dengue management, infection control and antibiotic guideliness for ICU. She has represented Malaysia in the international arena on Severe Dengue Management. She is a lecturer for Medical students in both Taylors University and Uitm and also continues to teach critical care nursing topics for Moh. Her passion for critical care has won her awards from International Rotary club. She has trained many of the intensivist in Malaysia today who are working at MOH hospitals and instrumental in coming up with statement guidelines for ICU in Malaysia.
Practices
Conditions Consulted
Updated on: 6/7/2020
Disclaimer: All information about the Medical professionals (e.g. description of services / specialisations, years in practice, recognitions / awards, education, etc) displayed on the Website and/or App are posted by the respective Medical professionals and/or based on information supplied by the respective Medical professionals to DoctorOnCall. The respective Medical professionals are solely responsible for the authenticity and accuracy of such information about themselves on the Website and/or App and DoctorOnCall is and will not be responsible for any losses or damages caused by, whether directly or indirectly, any User's reliance on such information.
I would like to enquire about
When are you considering treatment?
Tells us more about your enquiry
Save my details
Morning
Afternoon
Evening
Confirm Appointment
Phone*
IC number or passport*
Enquire Online
Please select the most convenient way for us to connect with you
Back to Dr Profile