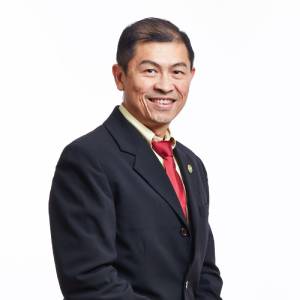 ✔ Registration Verified
Dr Sia Sheau Fung
MD(UKM), AFRCS(Ire), MRCS(Ed), MS(Malaya), AM(Mal), PhD(Aus)
21 Years Experience
+603-62871229
Specialization
Neurosurgeon
More Info
Education
MD(UKM), AFRCS(Ire), MRCS(Ed), MS(Malaya), AM(Mal), PhD(Aus)
Languages
English
Bahasa Malaysia
Mandarin
Medical Registry
Malaysia Medical Council: 35605
National Specialist Register: 129162
About Doctor
Dr Sia Sheau Fung, Neurosurgeon. Former associate professor at University of Malaya. He studied his medicine at University Kebangsaan Malaysia (UKM) and did his Master of Surgery at University of Malaya (UM). He became a member of The Royal College of Surgeons of Edinburgh and The Royal College of Surgeons in Ireland in 2003. Trained in Neurosurgery and Spinal Surgery and completed his Fellowship from Sydney Spine Surgery and Dalcross Adventist Hospital, Sydney. Dr Sia is a member of the Academy of Surgical Educators, Royal Australasian College of Surgeons (RACS), Malaysian Society of Neurosciences (MSN) and Neurosurgical Association of Malaysia (NAM). He completed his Ph.D. in cerebrovascular surgery at the Australian School of Advanced Medicine, Macquarie University, Sydney. Academically, he is author and co-author of numerous publications within the field of cerebral revascularization surgery and computational hemodynamic environment of intracranial vascular pathology. Special interest are principally in cerebrovascular and adult complex spine, including degenerative spinal disease, minimally invasive spinal (MIS) and endoscopy spinal surgery technologies.
Practices
Conditions Consulted
Updated on: 25/8/2020
Disclaimer: All information about the Medical professionals (e.g. description of services / specialisations, years in practice, recognitions / awards, education, etc) displayed on the Website and/or App are posted by the respective Medical professionals and/or based on information supplied by the respective Medical professionals to DoctorOnCall. The respective Medical professionals are solely responsible for the authenticity and accuracy of such information about themselves on the Website and/or App and DoctorOnCall is and will not be responsible for any losses or damages caused by, whether directly or indirectly, any User's reliance on such information.
I would like to enquire about
When are you considering treatment?
Tells us more about your enquiry
Save my details
Morning
Afternoon
Evening
Confirm Appointment
Phone*
IC number or passport*
Enquire Online
Please select the most convenient way for us to connect with you
Back to Dr Profile