Over 5,000 smiles delivered
Welcome to TMC Fertility
TMC Fertility is a full-fledged fertility treatment centre offering a wide range of treatment options for both female and male patients, ranging from simple to complicated cases. With advanced medical and technological facilities and skilled fertility specialists, TMC Fertility is proud of its high pregnancy rates, close to 66%, which is comparable to renowned world-class fertility centres. With superior patient support services, affordable packages, world-class IVF labs and uncompromised use of quality medications, TMC Fertility in Malaysia is poised to become the region's leading fertility treatment centre.
Start Your Fertility Journey
Quality Awards
TMC Fertility has been conferred numerous awards and accolades both locally and internationally.
International Fertility Clinic of The Year, International Medical Travel Journal (IMTJ) Award 2016, 2017, 2018, 2019
Best Quality Initiative, International Medical Travel Journal (IMTJ) Award, 2018
Fertility Service Provider of the Year, Global Health & Travel Award, 2016, 2017, 2018, 2019
Women Health and Wellness Service Provider of the Year, Global Health & Travel 2018, 2019
Malaysia Fertility Centre of The Year, Frost & Sullivan 2016, 2017, 2019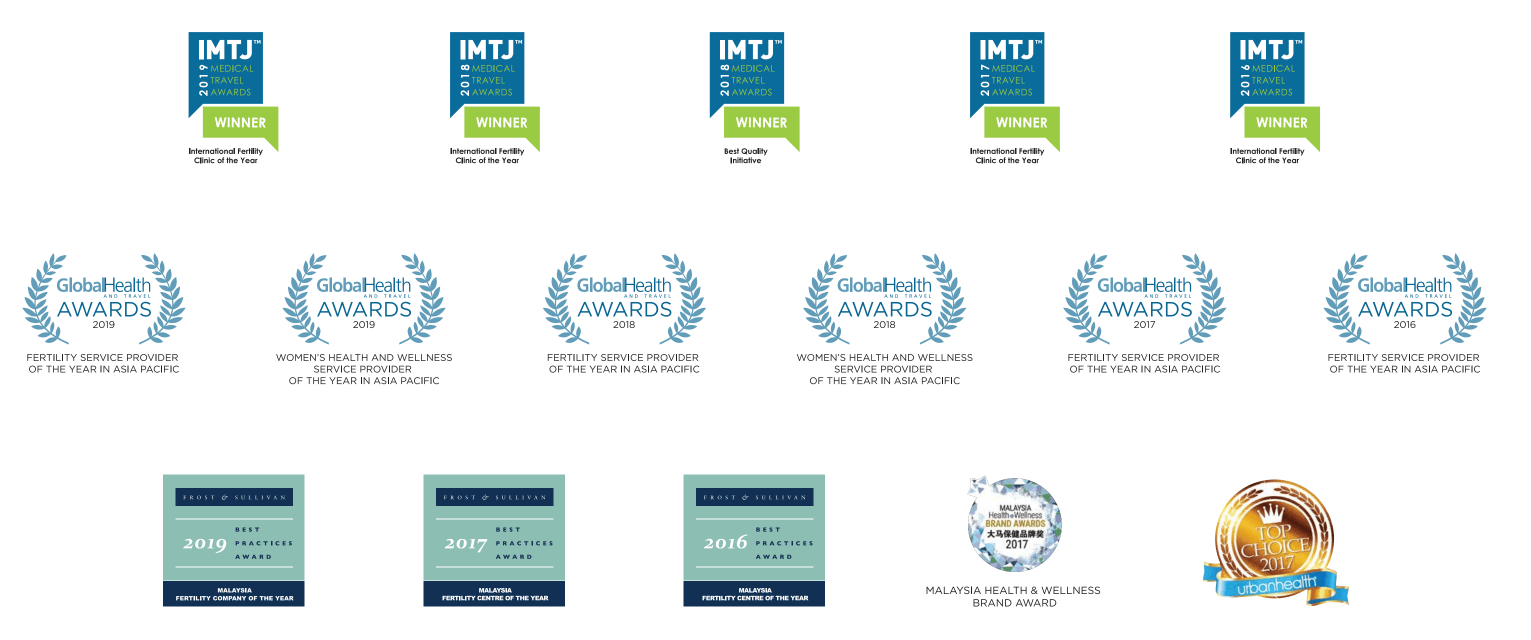 Consult Online Now
We believe that the future of healthcare is digital and together with DoctorOnCall, we aim to provide a reliable, convenient way of better healthcare service at more affordable cost. Book an appointment with us today!
Frequently Asked Questions
What is an online hospital?
An online hospital is an online platform that allows the public to connect with a doctor from anywhere. While an online clinic allows you to connect with a general practitioner, an online hospital lets you speak to a registered specialist.
Can I speak to a specialist online?
Yes. You can search from from over 50 medical specialities and find a doctor of your choice from across the top hospitals.
Can I book appointment with specialist online?
Book a doctor or specialist appointment easily and for online consultations as well as for second opinions from a doctor. Some doctors also provide on demand online consults while others require you to make an appointment in advance.
How much is the consultation fee?
Online consultations will be charged a fee. Each practitioner has a different fee but in general, consultation fees start at RM80 onwards.
Can I ask a medical related question for free?
Live Support
Please select the most convenient way for us to connect with you
Back to Dr Profile