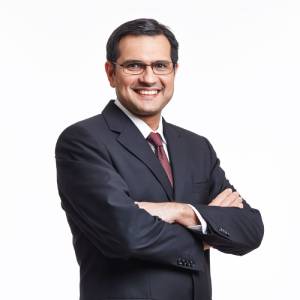 ✔ Registration Verified
Dr Navdeep Singh Pannu
M.B.B.S. (India), M.MED, O&G (Malaya), M.R.C.O.G. (London), A.M. (Malaysia), Fellow International College of Surgeons (U.S.A.) Cert. Assisted Reproductive Technologies (Singapore) Master Certificate in Reproductive Medicine & I.V.F. (London) Fellowship & Diploma Minimal Access Surgery (India)
20 Years Experience
+603-62871111
Specialization
Obstetrician & Gynaecologist
More Info
Fertility & Reproductive Medicine Specialist
More Info
Education
M.B.B.S. (India), M.MED, O&G (Malaya), M.R.C.O.G. (London), A.M. (Malaysia), Fellow International College of Surgeons (U.S.A.) Cert. Assisted Reproductive Technologies (Singapore) Master Certificate in Reproductive Medicine & I.V.F. (London) Fellowship & Diploma Minimal Access Surgery (India)
Languages
English
Bahasa Malaysia
Medical Registry
Malaysia Medical Council: 36662
National Specialist Register: 127907
About Doctor
Dr. Navdeep Singh Pannu is a Consultant Obstetrician, Gynaecologist, and Fertility specialist at TMC Fertility Centre. Previously worked at the General Hospitals in Klang, Seremban, and Sungai Buloh. He received his specialty training at the University of Malaya (Master's degree) and in the United Kingdom where he was awarded the Royal College of Obstetricians and Gynaecologists (MRCOG) membership. He trained in laparoscopic surgery in India and obtained a membership and Diploma in Minimal access surgery. He also attended The National University of Singapore Course for assisted reproductive techniques. He is a member of the American Society of Reproductive Medicine, European Society of Human Reproduction and Embryology, International College of Surgeons, the Asia Pacific Initiative on Reproduction and the World Association of Laparoscopic Surgeons and joined the Malaysian Academy of Medicine. Dr. Navdeep has several special interests ranging from minimally invasive endoscopic procedures, including laparoscopic hysterectomy and infertility management including IVF. Dr. Navdeep is currently a Medical Director and practicing at TMC Fertility and Women's Specialist Centre, Puchong. Reaching 100% of the success in fertility rates is an ambitious goal that may not be realistic but it is a catalyst for me to try harder.
Practices
Conditions Consulted
Updated on: 22/6/2020
Disclaimer: All information about the Medical professionals (e.g. description of services / specialisations, years in practice, recognitions / awards, education, etc) displayed on the Website and/or App are posted by the respective Medical professionals and/or based on information supplied by the respective Medical professionals to DoctorOnCall. The respective Medical professionals are solely responsible for the authenticity and accuracy of such information about themselves on the Website and/or App and DoctorOnCall is and will not be responsible for any losses or damages caused by, whether directly or indirectly, any User's reliance on such information.
I would like to enquire about
When are you considering treatment?
Tells us more about your enquiry
Save my details
Morning
Afternoon
Evening
Confirm Appointment
Phone*
IC number or passport*
Enquire Online
Please select the most convenient way for us to connect with you
Back to Dr Profile