May 26, 2022 | Health information brought to you by Pfizer Malaysia in partnership with DoctorOnCall.
​

Vaccination programs around the world have reduced many vaccine-preventable diseases1.
In Malaysia, the National Immunisation Programme (NIP) has been set up to protect babies and children against such diseases by ensuring free access and better health services2.
Established in the 1950s, the NIP is now able to prevent 13 types of infectious diseases caused by certain bacteria and viruses3. Malaysia has also managed to maintain a high vaccination coverage of over 95% at the national level4.
The drop in vaccine confidence
We are somehow witnessing a decrease in vaccine confidence that threatens to reverse the progress made, even though immunisation coverage is reported administratively across the world16.
In Malaysia, misinformation about vaccines has led to a huge increase in vaccine-preventable diseases. For example, cases of measles had an 891.795% increase compared to five years ago; jumping from 195 in 2013 to 1,934 cases in 2018 according to the MOH2.
Certain individuals on social media who object to vaccines and influence others to join them are directly responsible for hurting vaccination efforts2. The World Health Organization (WHO) has listed vaccine hesitancy as one of the top ten threats to global health in 20191,5.
So how can you, as an individual, protect yourself and your community against the resurgence of vaccine-preventable diseases? By staying updated on routine immunization7. If you are unsure which vaccines you need, speak to a doctor today to get some clarity.


7 Reasons To Stay Updated on Your Vaccines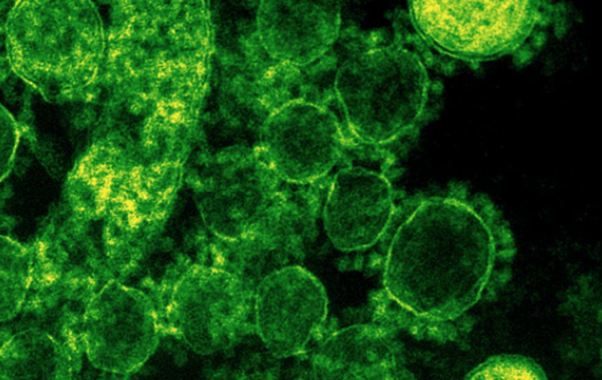 1.
Reduces the risk of death
The World Health Organization (WHO) estimates that vaccination currently prevents up to 3 million deaths every year. Thanks to vaccination programmes, the world has never been in a better position to eradicate polio1. Immunization against measles1, rubella as well as maternal and neonatal tetanus are also bringing us closer to eliminating these devastating diseases6.
2.
Reduces the rate of serious health complications
Like eating a healthy and balanced diet, exercising and going for regular check-ups, vaccines play a vital role in keeping you healthy7. If you are above the age of 65, or have an underlying medical condition such as diabetes, asthma, cardiovascular disease (CVD) or even if you're a smoker, getting routine vaccination is one of the most convenient preventive care measures available 7,9,10,11,12.
3.
Reduces the spread of diseases
By getting vaccinated, you help reduce the spread to others13. This could be a grandparent, parent, relative or child.
4.
Immunization saves time and money
​


Diseases not only have a direct impact on individuals and their families but also carry a high price tag for society. An average flu illness can last up to 15 days, typically with five or six missed work or school days. Adults who get hepatitis A lose an average of one month of work
7
.
Receiving a vaccination only takes a few minutes and is very cheap (or, for many people, free). On the other hand, contracting an infectious disease means taking time off from school or work and potentially racking up hefty medical bills
14
.
5.
Protects you and your loved ones
Vaccinations are recommended throughout life. When you skip vaccines, you leave yourself vulnerable to illnesses such as shingles, pneumococcal disease, flu, and Human papillomavirus (HPV) and hepatitis B, both leading causes of cancer7.
This exposes not just you, but your family especially if you're living with children or the elderly7.
When you get vaccinated, you are protecting yourself and your family.
​
​

6.
Protect others in your community
Adults are the most common source of pertussis (whooping cough) infection in infants15. When you get vaccinated, you are protecting those in your community who may not be able to be vaccinated7.
7. Help eradicate diseases





We've had to coexist with many debilitating and life-threatening diseases that are now very rare thanks to childhood vaccination programmes. With routine immunisation, you can help yourself, your family and future generations to suppress diseases in the present to allow people in the future to live longer and healthier lives

14

.



​
Flattening the curve
For decades, immunization is considered as one of the most cost-effective public health interventions and an important tool to reduce child morbidity, mortality and disability.
All Malaysians should continue our efforts to promote the importance of vaccination in order to protect our future generations and contribute towards a healthy population.


Next steps
You are your own best health advocate. But with so much information available today, getting the right facts isn't always easy.
While no one can stop the spread of misinformation, you can do your part by staying updated with your own immunization. Speak to a healthcare professional as soon as you can to determine your current vaccine status.
By taking this step, you are already moving forward as a part of the solution in helping the world become a healthier, safer, prosperous place.
References:
1. Immunization | https://tinyurl.com/immun0oo | Accessed on 1 Nov 2021
2. Vaccine-preventable diseases spike | https://tinyurl.com/spik3free | Accessed on 1 Nov 2021
3. The Malaysian National Immunisation Programme (NIP) | https://tinyurl.com/nipmsia1 | Accessed on 1 Nov 2021
4. A Healthy Investment | https://tinyurl.com/updat3dnip | Accessed on 15 Nov
5. Ten threats to global health in 2019 | https://tinyurl.com/whothreats | Accessed on 1 Nov
6. Vaccines_ the powerful innovations bringing WHO's mission to life every day | https://tinyurl.com/vaxxwho | Accessed on 1 Nov
7. 10 Reasons To Get Vaccinated | https://tinyurl.com/vaxreasons | Accessed on 1 Nov
8. Vaccination of adults with diabetes | https://tinyurl.com/diab3tes | Accessed on 10 Sep 2021
9. Pneumococcal Vaccination | https://tinyurl.com/smok3rsrisk | Accessed on 3 Nov 2021
10. Vaccination of Adults with Heart Disease | https://tinyurl.com/h3arthealth | Accessed on 10 Sep 2021
11. Senior Immunizations | https://tinyurl.com/snrv4x | Accessed on 3 Nov 2021
12. Vaccinations for Adults with Asthma | https://tinyurl.com/4awt9mad | Accessed on 3 Nov 2021
13. Vaccine impact_ Benefits for human health | https://tinyurl.com/vaximpact | Accessed on 1 Nov 2021
14. Here are 10 reasons why you should get vaccinated | https://tinyurl.com/vaxxreasons10 | Accessed on 1 Nov 2021
15. Causes and Transmission of Whooping Cough (Pertussis) | https://tinyurl.com/pertussiss | Accessed on 1 Nov 2021

16. Global trends in vaccine confidence | https://tinyurl.com/vaxdropping| Accessed on 10 Nov 2021


Disclaimer:
The health information contained herein is provided for educational purposes only and is not intended to replace discussions with a healthcare provider. All decisions regarding patient care must be made with a healthcare provider, considering the unique characteristics of the patient.
For Pfizer terms of use click here: Terms of Use | Pfizer – Breakthroughs That Change Patients' Lives
PP-PRE-MYS-0358-3NOV2021