Dengue incidences have grown dramatically worldwide and about half of the world's population is at risk.
1 In 2019, Malaysia reported over a 60% increase in dengue cases compared to 2018.2

Aedes mosquitoes can be in all kinds of places; your home, place of work, parks and even in your kid's classroom, putting you and your family at risk of getting dengue fever.1

Total Cumulative Cases

82,4853

(1 January 2023 until 9 September 2023)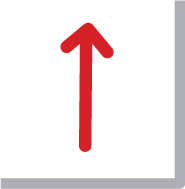 110.5%3
(Increase in total cases from 1 January to 9 September 2023 vs the same period in 2022)
130,1012
Highest spike in 5 years (2019)
Are your surroundings
SAFE FROM DENGUE
Check your risk of dengue wherever you are with Malaysia's first AI-powered Dengue Risk Tracker featuring a national location search feature.
Be on top of current outbreak locations nationwide and stay ahead with predictions for the next 2 to 4 weeks with one click!
Check Your Dengue Risk