Introduction

The number of COVID-19 cases in Southeast Asian countries continues to rise and now has exceeded 1.5 million cases and even more than 36000 deaths. Therefore, ASEAN (Association of Southeast Asian Nations) countries are in the race to get the limited vaccines as it was hoped to be the answer to end this pandemic and return our life back to normal. Singapore has become the first country in Southeast Asia to start an official COVID-19 vaccination program, in December 2020. It is then followed by Indonesia in January 2021. Although in fact, Indonesia is the first ASEAN country that received the COVID-19 vaccine, the country had to wait for more data before the Sinovac vaccine can be distributed to the Indonesian community. What about Malaysia? This article will explore more about the COVID-19 vaccine rollouts in Malaysia and other regional countries.
What Is The Progress of COVID-19 Vaccine Rollouts in Malaysia and Other Regional Countries?
The development of the COVID-19 immunization movement for countries in Southeast Asia are as follows: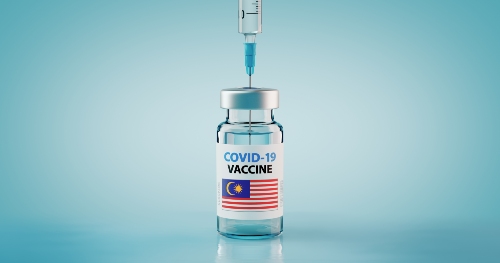 Malaysia spent approximately 504 million US dollars on the purchase of the COVID-19 vaccine for 26.5 million individuals, or about 80% of the population. Vaccines will be provided free of charge to all Malaysians aged 18 and above. Malaysia is one of the earliest countries in the Southeast Asian region to receive the supply of the COVID-19 vaccine after Singapore and Indonesia.

Our government has drafted the procurement of 12.8 million doses of the vaccine developed by the US pharmaceutical company; Pfizer with Germany's BioNTech in an agreement signed in December 2020. Pfizer is reported to supply 1 million doses of vaccine to Malaysia in the first quarter of 2021, 1.7 million doses in the second quarter, 5.8 million in the third quarter and 4.3 million in the last three months of 2021. Those vaccines which are approved by the US Food and Drug Administration (FDA) and Malaysia's regulator, are allocated to 6.4 million Malaysians. The Malaysian government is still negotiating with Pfizer on the purchase of additional vaccine doses to be given to about another 20% of the population in our country.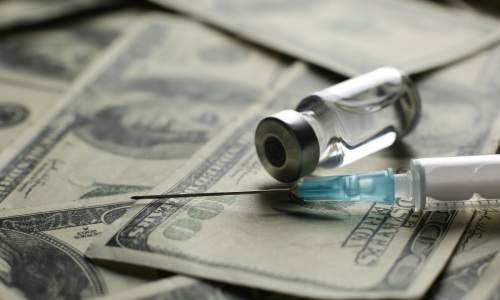 In addition, a total of 6.4 million doses of AstraZeneca vaccine will also be obtained through the COVAX facility and another 6.4 million through direct purchase, to accommodate another 20% of the population.

The Malaysian government also in the process of closing a deal with other pharmaceutical companies including Sinovac (China) for 14 million doses of vaccine, CanSino Biologics for 3.5 million doses of vaccine and 6.4 million doses of Sputnik V vaccine (Russia). The agreement will involve companies that have the capacity to manufactured a complete and adequate number of vaccines for Malaysia's population.
Although the government has tried to get a sufficient number of vaccines for all Malaysians, there is no doubt that there are those who will reject this vaccine which eventually will hinder the efforts to build a 'herd immunity' in our society.
Singapore has started its first immunization program at the end of December 2020. The country has set aside roughly 754 million US dollars for vaccines from several pharmaceutical companies such as Arcturus Therapeutics Holding Inc, Moderna, Pfizer and Sinovac for supplies. Singapore estimates that the supply of the COVID-19 vaccine should have enough to cover the country's 5.5 million population by the third quarter of 2021.
Frontliners, senior citizens and the vulnerable are a priority in the country's immunization program. Singapore is targeting immunization to the entire adult population, although it will be done voluntarily. The vaccine is free for all Singaporeans and long-term residents.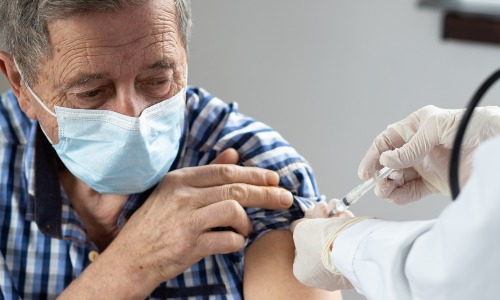 President of Indonesia, Joko Widodo is the first individual to receive the COVID-19 vaccine injection in Indonesia to boost other Indonesian citizens' confidence in the vaccine. The first vaccination for President Joko Widodo was held at the Kompleks Istana Kepresidenan, Jakarta on January 13, 2021. The COVID-19 vaccine given is from the Chinese pharmaceutical company, Sinovac. This marked the beginning of the immunization program in the Republic of Indonesia.
After that, Indonesia has started the country's immunization program with just over 9 million doses of COVID-19 vaccine given to frontliners. Besides, this country with the national emblem of "Garuda Pancasila" is also formulating a strategy in an effort to provide immunization for about 181.5 million people, prioritizing those aged 18 to 59 years old.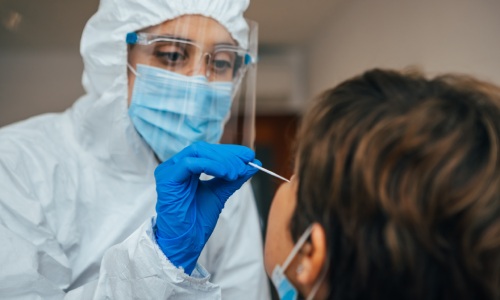 Indonesia has made agreements with both Western and Chinese companies to get enough vaccines for its citizens. A total of 125.5 million doses of vaccine from Sinovac, 50 million doses from AstraZeneca Plc and another 50 million doses from Novavax Inc were supplied to Indonesia. Meanwhile, Indonesia is also working to develop its own vaccine known as Merah Putih, which approximately will cover 57.6 million doses for the said country. The country also intends to add another 54 million doses from GAVI, 50 million doses from Pfizer as well as building a cold storage facility for the COVID-19 mRNA vaccine. In addition, Indonesia also has targeted to provide immunization to 16 million of its people every month for free. However, logistics management for the delivery of the COVID-19 vaccine to thousands of islands in Indonesia is a big challenge for the country in this vaccination program.

The Philippines targets at least 50 million doses of vaccine by 2021 to inoculate about a quarter of the country's population, most likely to arrive by the end of 2021 or early 2022. Priority for vaccination will be given to the frontliners, workers in critical industries, low-income groups as well as those identified as at risk.
Thailand intends to provide vaccine injections for about 50% of the country's population by 2021. The country planned to get 26 million doses of vaccine from the COVAX program supported by the World Health Organization, 26 million doses of vaccine from AstraZeneca, while 13 another million doses of vaccine from other sources in providing immunization to more than 30 million people in the country. This "Gajah Putih" country is also working to develop its own COVID-19 vaccine, as it does not want to rely solely on immunization from abroad.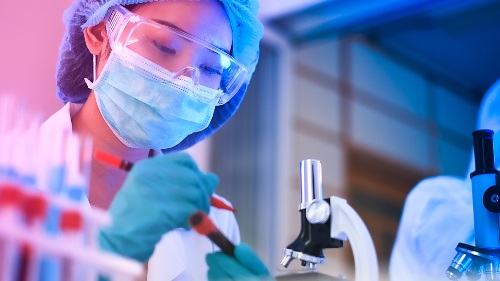 According to a spokeswoman at the foreign affairs ministry, Vietnam is working to develop the COVID-19 vaccine and will work with supplier companies once the vaccine is available.
Conclusion
Countries around the world, including countries in Southeast Asia, are working hard to provide immunization to their citizens to curb the spread of the COVID-19. However, to eradicate this epidemic, at least 70% of the population must have immunity. Thus, to achieve that target, it takes time. For now, everyone should adopt new norms by adhering to social distancing, wearing the face mask and practicing regular hand hygiene.
With a well balanced diet, you can have a healthy and active life.