Based on the National Health and Morbidity Survey (NHMS) 2015 record by the Ministry of Health, cigarettes have been categorized as a major contributor to deaths with 20,000 deaths each year.
From the study, statistics show that 22.8 percent or five million Malaysians aged 15 and above are smokers, while those aged 20 to 54 are the highest smokers. The majority of smokers are men, and this group needs help through health education.
These statistics have proven that the smoking culture in society is a negative thing that needs to be curbed and avoided, especially teenagers who will grow up. In addition, awareness and campaigns on smoking cessation tips should also be extended to adults through television screens, social media and newspapers. With this method, health information and messages can be delivered to Malaysians efficiently.
The Ministry of Health Malaysia has allocated various agendas and programs to ensure that the smoking rate in the country can be reduced, thus the burden of treatment costs for chronic diseases involving lung and heart problems can be lowered. Therefore, various campaigns, smoking cessation clinics, counseling services and medicines have been introduced to help smokers from becoming addicted.
Modern Medical Methods To Quit Smoking
1.Varenicline
Varenicline is a pill or tablet taken after meals to reduce a person's desire and addiction to cigarettes. At the same time, this drug will also act to control the side effects and symptoms experienced by individuals after quitting smoking. This drug mechanism also has the ability to block nicotine receptors in the brain, hence the rate of smoking enjoyment can be lowered and reduce a person's addiction to cigarettes or tobacco. Are you dependent on nicotine? Take this quiz to find out!
For your information, this Varenicline drug is a treatment or therapy of choice available in our country to help those who wish to quit smoking. Before this medicine is given, individuals need to undergo several counseling and interview sessions with a Medical Officer or Pharmacy Officer. According to the study, Varenicline intake is the most effective smoking cessation drug so far and it is still monitored by the authorities.
There are various ways regarding the Varenicline consumption. Before taking this medicine, you need to:
| | |
| --- | --- |
| Days 1-3 | 0.5 mg once a day |
| Day 4-7 | 0.5 mg twice a day |
| Days 8-14 | 1 mg twice a day |
The dose of the drug should be taken gradually in stages to reduce the side effects of Varenicline such as nausea, dizziness and strange dreams from occurring. Continue to take the medicine according to the dosage prescribed by the doctor throughout the treatment process which lasts for 12 weeks.
You are advised to eat first before taking this medicine. This medicine should be taken with a glass of water, so that the medicine can be completely dissolved in the body's digestive system. Taking medication in excessively is wrong and endangers your body. Probably, side effects and other complications may occur such as:
If this problem happens to you after taking Varenicline, you are advised to seek medical attention from a doctor as soon as possible to prevent other health problems.
As a reminder, this drug is not suitable for those who fall into the following categories:
If treatment with KKM's quit smoking drug Varenicline within 12 weeks is succeeded, the doctor will extend the treatment period to 12 weeks as a follow-up treatment to ensure that this addiction and desire to smoke can be completely eliminated from human body.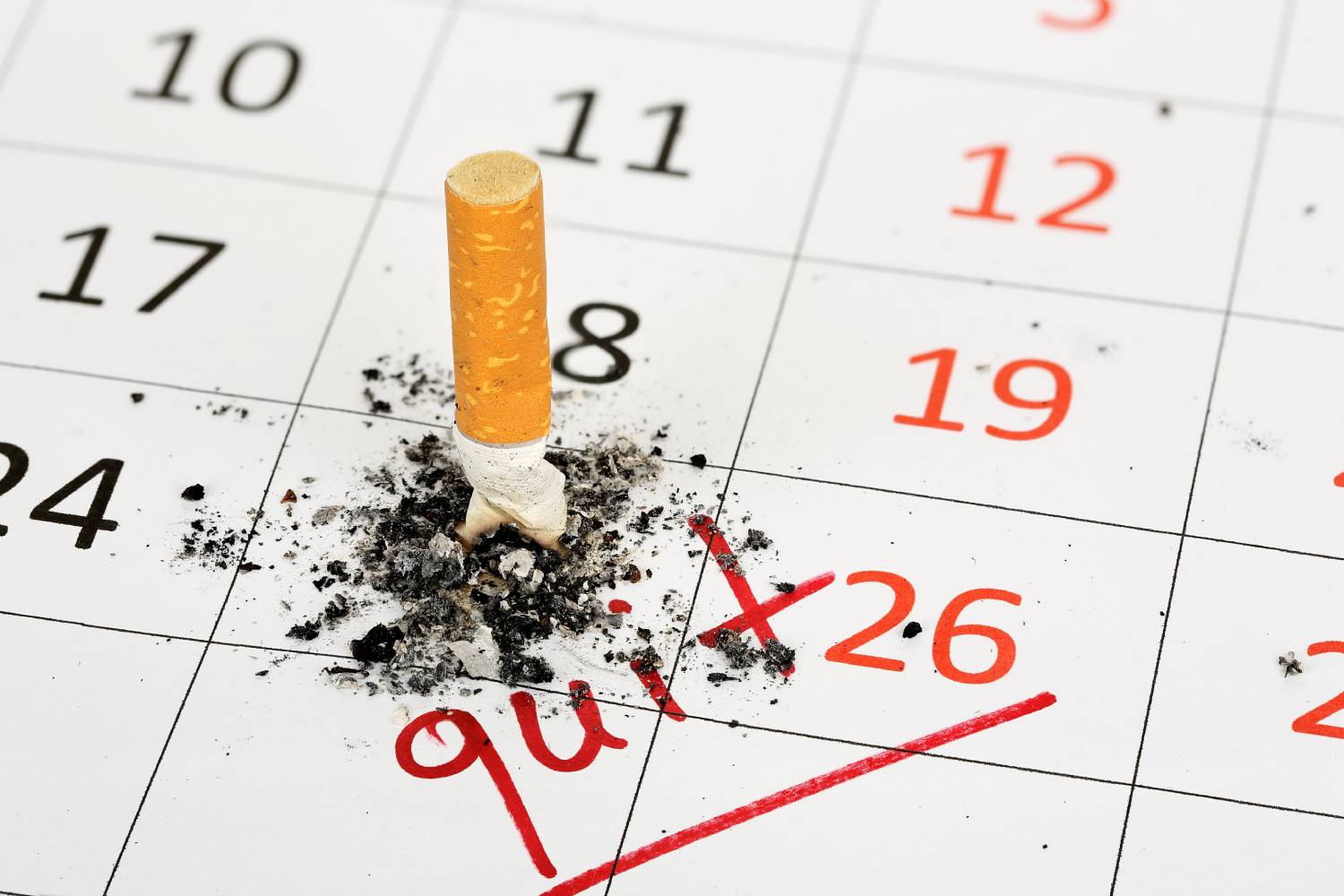 2. Bupropion
Bupropion is a drug used in the treatment of Depression and Seasonal Affective Disorder. Based on studies, this drug is approved to help a person in smoking cessation. The effectiveness of this drug has been proven through its ability to reduce addiction and reduce the side effects of quitting smoking by increasing the activity of the hormones Dopamine and Norepinephrine in the human brain. Thus a person's addiction and desire to smoke can be stopped.
This medicine should be taken continuously to ensure the effective level of Bupropion is optimum in the human body, usually this drug should be taken two weeks before the smoking cessation period. At the beginning, this drug will be taken at a low dose to minimize the side effects of the drug. The results of this drug can be seen after 4 weeks, inform the doctor if there are no changes or your condition worsens.
For your information, this medicine has some side effects that need to be monitored such as:
If such a problem occurs, you are advised to see a doctor as soon as possible. As a reminder, Bupropion medication should not be taken if you have the disease:
Eating disorder such as

Bulimia

and

Anorexia Disorder
Bupropion medication is widely used around the world to help smokers who are determined to quit smoking. However, this Bupropion is not available in Malaysia.
3. Nicotine Replacement Therapy
Nicotine Replacement Therapy (NRT) is one of the methods used in smoking cessation. According to a Cochrane study in 2008, NRT is able to increase smoking cessation rates by 50% to 70%. This NRT method aims to reduce an individual's addiction to nicotine as well or prevent the symptoms or effects that may occur when a person wants to quit smoking. Here are the types of NRT products available on the market:

​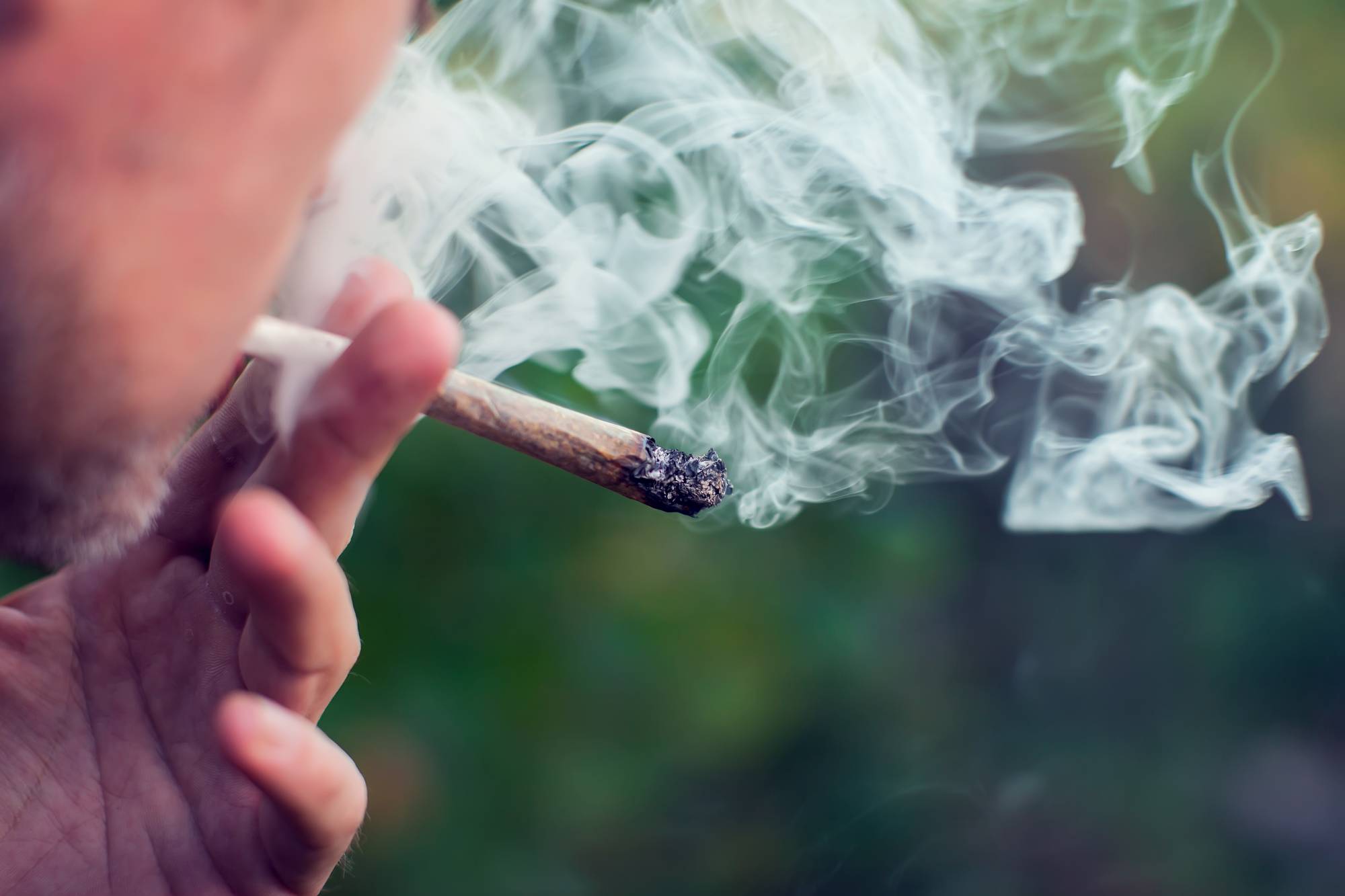 Conclusion
Some institutions from Britain and America once published a study on the symptoms of smoking. In their research stating that tobacco and cigarettes will be harmful to a person's health and community in the long term. This smoking culture is not only physically harmful, but it can also lead to a variety of dangerous and deadly diseases. In addition, the culture of continuous smoking can interfere with a man's fertility level, leading to stroke, lung problems, heart diseases and cancer. Therefore, quitting smoking is the best way to take care of your health and those around you. Although difficult, there is a lot of help available to ensure your success in smoking cessation. But do not forget, every use of medicines must follow the guidelines and instructions given by the authorized Medical Officer and Pharmacist to prevent problems or other complications.
Thinking of quitting? Consult our doctor for FREE!